Adhesive Experts to Service Your Process
Adhesive Efficiency Audit
The main focus of our Adhesive Efficiency Audit is to make sure you get the best adhesive performance using as little adhesive as possible. Are you looking to decrease the cost-per-thousand units on your production line? We'll accomplish this and more by joining your team in your facility and analyzing your options from top to bottom. During an Adhesive Efficiency Audit, our technical analysts will visit your facility on a regular schedule that fits your needs.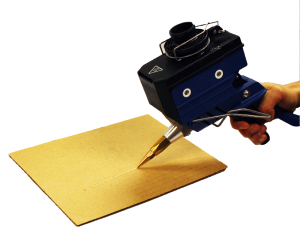 On-Site Adhesive Testing
We'll bring the adhesive knowledge and equipment to you. Using a convenient, portable adhesive dispensing system, we can quickly test your substrates with the product we recommend for your specific application. This allows you to see first-hand how well the adhesive performs without ever interrupting your current production process. Our on-site technical support offers convenience and peace of mind that you are receiving the best adhesive solution for your application.
We'll Evaluate Your Adhesive Process:
What Does the Adhesive Efficiency Audit Include?
At no cost to you, we will:
• Compare your machines/application process to end use requirements
• Bring in and test your substrates at our on-site lab
• Work with you to make your process more sustainable
• Optimize your overall adhesive process
• Provide training on how adhesives and applicators work